Neighbourhood Watch is now in place in the Glenfarg and Duncrievie area. The scheme is always looking for volunteers, so please contact us if you would like to be involved. You can manage your street or a wider area.
If you would just like to receive updates from the Neighbourhood Watch team to keep you informed of events in the local area please contact us.
Your involvement can be as much or as little as you want it to be.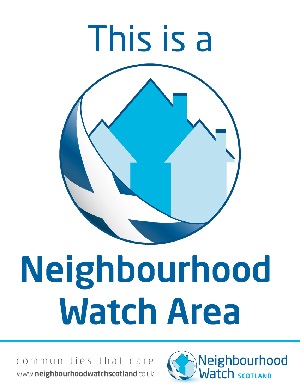 How does the Scheme work?
The Scheme essentially shares information across the community.
Within a defined area a co-ordinator communicates suspicious and criminal activity with the police and the Neighbourhood Watch Scotland Scheme. When any one of the bodies has an update it shares the information with the others.
The co-ordinator shares and receives these updates with people in the local area.
Co-ordinators also keep eyes and ears open to receive updates and share them across the group.
Anyone can help in the area, for example when walking a dog, driving along the streets, or even from your window.
Update your local co-ordinator and they will share the communication.
Through vigilance, sharing of communication, and awareness of what is happening in the local area, we can:
Help prevent crime
Help the police to solve crime
Make our community safer
Improve protection of our family, friends, neighbours and property
Contact Linsey Penman for more details. Email: watch@glenfarg.org