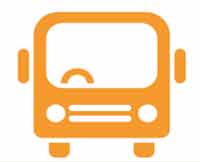 The GCTG was created recently in response to a need to improve transport options within Glenfarg and surrounding areas. Our aim is to encourage the use of alternative modes of travel to cars.

We are a not-for-profit group based on the government's two-tier model for SCIO's (Scottish Charitable Incorporated Organisations). Membership will be open to residents and organisations with a Glenfarg connection. Currently, we have a steering group made up of locals who are working on obtaining registration with the OSCR (Office of the Scottish Charity Regulator).

Our initial objective is to obtain a 16-seat minibus, to be driven by volunteer drivers, and obtain the support of the various groups and residents to make use of this asset for the village. We also aim to promote the use of public busses and strengthen our position with the operators and Perth & Kinross Council to improve the frequency of the service.